The Queen's Short Lived Euphoria
November 1, 2011
A chapter of loathing,
A look of foreboding,
An evil glare that could kill.

A poisonous apple,
Planted just right,
Could kiss Snow White in just one bite.

Mirror, mirror, on the wall,
Tell me the truth or you shall fall,
And shatter, like her life soon shall.

So cold and dead,
Lying in her bed,
No one can save her now!

I reign supreme,
I'm an evil queen,
And I shall never fall.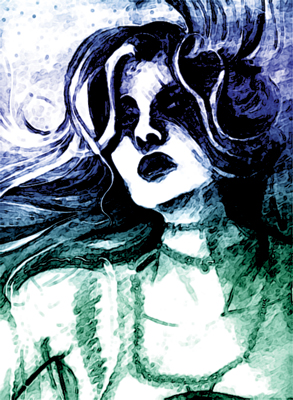 © Sindi J., Westminster, MD