me, my darkness
November 10, 2011
I find myself
Scared and weeping
Cowering in a corner,
Waiting for the final blow.
Everything I am afraid of
Is coming closer
Ever nearing.
Trying.
Failing.
Scared.
Tired.
Tried.
Eventually I decide to give up.
I conform,
So that the pain will stop.
I scream out.
No-one hears.
I flail,
Rattle my chains.
It's dark.
Here comes another attacker.
Just get it over with.
She unravels the chains.
I refuse to go wherever it is she'll take me.
I'm done with the torture.
I had made up my mind to conform.
Easier said than done.
"Wake up!"
I don't want to see her face
As I am tortured.
She yanks me up.
Leads me away.
I grimace.
The light is so bright.
I turn back.
I see the path leading back
To the dark place
It is treacherous.
I take another path.
With her help.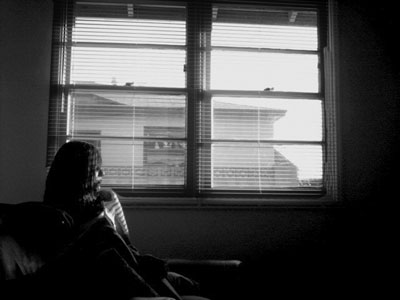 © Roxana R., Tustin, CA