Fear is my friend
November 3, 2011
I sat atop the stairs,
Waiting.
Hours passed from
The first time I sat there.
It seemed to be a millennium.
Suddenly, Fear crept into my veins,
Its cold grasp clutched my throat
And poured frosty water
Into my stomach.
My neck felt like the
Hairs were being twisted in
An unwanted knot,
As if to tell me,
"Run!"
I had heard voices
Below me, slowly rising in volume.
Fear held me there
Like a vice,
As if to make sure I heard every
Little detail downstairs.
Trapped in my own fear,
I sat, all alone, listening
To the horrific noise
Of disagreements mounting
To sudden violence.
I could not move from my
Spot for hours.
Or was it minutes?
All I knew was that Fear sat with me,
As it had been for the last fifteen years.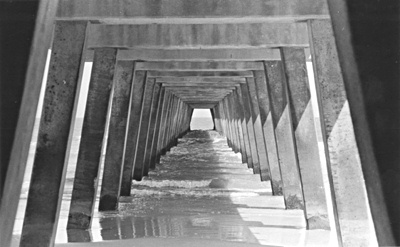 © Megan S., Marblehead, MA