Stress Test
October 31, 2011
My life is defined by letters and numbers.
One "A," two "B's," a "C!"
Oh God, no! That's practically and "F."
GPA, SAT, ACT, AP, MIT, ADD
4.0, 2400, 36, 100%
Failure.

Wake up in the morning feeling, like, real shitty.
5! Hours of sleep because we were up
Hacking away at their homework,
And they wonder why we can't keep our eyes open in class.
Not enough REM.

SOS! Please someone help me!
OK.
2! 100 mg pills of Paxil those passive aggressive,
Manic-depressive doctors think are impressive.
They'll make you 10 times happier
And turn that frown upside down.
Breakfast of Champions.

75! Mph down 280 all the way 'cuz I'm late.
Set my alarm for 6:00, went off at 6:30.
Just my clock up to its dirty tricks.
Hey! Tricks are fore kids,
And you don't have time to be that anymore.
Toys aren't us.

How many lbs. is your backpack today?
The great weight of knowledge,
A generation of hunchbacks.
18 weeks!
How much will we remember after finals in December?

12! Noon. Packs of species that are studied,
And study,
Storm the zoo.
We're all hungry.
I only have $3.00.
What? Pizza costs that much?
That's ok. I don't need to eat.
200 calories. 140 from fat. 10% of your recommended daily serving.
Beauty is in the eye of the beholder,
So you'd better not get too heavy to hold.

588! Quintillion short tons.
The weight of the world, and it's on my shoulders.
Oh! The physics of it all!
Only it's pushing down harder on me than I can push back up.
Forcing down, deeper and deeper, into a 6 foot hole
Whose walls couldn't pass a stress test.

17 college apps.
3 tests.
1 essay.
No time for naps.
And I'm tired of it all feeling like too much
24 hours, 7 days a week.
Practice, peers, prom, priorities,
Pencils, paper, panic, pressure.
Guys say, "Stop PMS-ing."
I'm not. I'm just stressing.
I know you are too,
So you know what I say?
Hey, Stress! F U!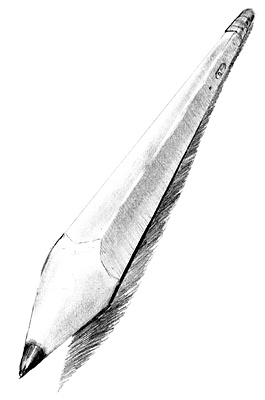 © James H., Philadelphia, PA