My Sparrow
November 5, 2011
My sparrow flying high,
Why did you fly away?
You left me all alone.
Why did you not stay?

I think he loves me, sparrow.
That idiot boy has fallen for me.
I know I could never love him back.
He isn't you, you see.

I've really screwed up now, sparrow.
When I heard that knock that sounded just like yours,
I flew to the door and opened it,
and there I thought you were, standing behind closed doors.

But, it wasn't you sparrow.
I really should have know.
But, now I'm scared,
and oh, so alone.

Would you love me now?
Has your love faded away?
I really wish you were here.
I really wished you stayed.

I don't know what to do now,
There's a baby on the way.
Sparrow, I'm frightened.
I want to die where I lay.

I have a feeling,
You'll see me like this.
Sparrow? Will you think,
the baby is his?

I shun the thought of you in the morning,
but it creeps back so fast,
that the monster inside me,
has a little heart-attack.

Will the baby wonder,
the meaning behind its name?
Iris or Sparrow?
How tame.

You are my only hope, Sparrow.
I hope to see you one day.
I promise never to love him.
I promise always to stay.

Love fades,
but mine never will.
You may never love,
but I will wait till.

Goodbye my Sparrow.
Stay beautiful and strong.
Please never hurt.
Please don't take too long.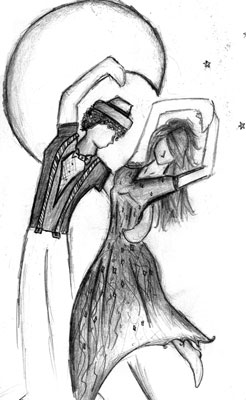 © Megan L., Everson, WA