A Smooth Memory
November 5, 2011
The blues, greens and reds filter through the water.
They reflect off the waves onto my skin.
I search for the source of the unowned rainbow.

The crisp glass has become smooth.
The ocean's whips broke it down, making it bearable to the touch.

I pick up the masterpiece and take it home.
Piercing the surface; a spot for the chain to go.
Slipping the silver string through the tiny whole.
The sea glass will hang from my neck, reminding me of You.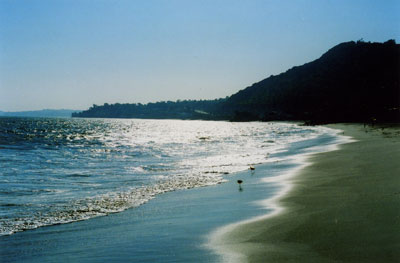 © Adam L., Washington, DC