Why Red?
November 11, 2011
"Why red?" they ask as they stare,
"Why not black, why not blond?"
"Why dye it at all?"
Usually I say "Why not"
And shrug the comments off
But the real reason is this:
I used to hate red.
I saw it as destruction,
as something to be feared
Until love, like a storm, took over my heart.
I appreciated red for what it is
As a colour of passion,
of the warmth of a dying fire
while your mind conjures hopes and dreams as you sleep.
It is the colour of the sunrise the day before a storm
And the sunset on the day before the one that is sure to bring peace.
"Why red?" they all ask
And I say in return,
"Because red is the colour of love."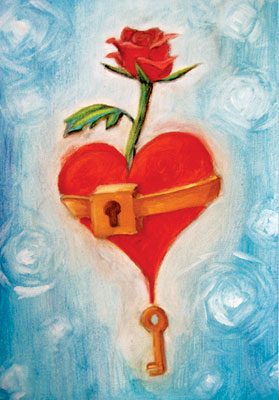 © Louisa L., Pleasanton, CA