Scared
November 4, 2011
Not being able to take on step
You hold me back.
Fear of not knowing what lies ahead
I can not move.
You came over me like an iced cold shower,
Chills everywhere
With the hair sticking up on the back of my neck.
You destroy my confidence
And any willingness to move forward with my life.
Its is as if my shoes are stuck in the mud,
And no matter how hard I try to move
You refuse to let that happen.
Opportunities to travel or take trips pass me by,
Because of you I am afraid.
I feel my teeth jitter and my body shake when I hear your name.
You feed off my fear like hunger
And use it as fuel to control me.
I stand no battle to you
You are strong and I am weak.
I cannot escape you nor run,
Because you are a disease
Without a cure.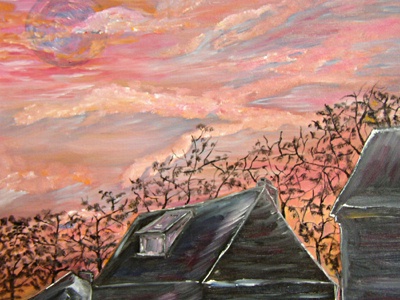 © Lauren M., Scotch Plains, NJ