The Woods Cry
November 4, 2011
Trapped between towering trees
With grassy tides shrouding the path.
Darkness envelops the horizon.
A radiant light potentially shines brilliantly,
Imprisoned in black neglect.

Winds whip wildly,
Cold, sharp steel slices the forest's heart
Like a hunter with a target.
Animus animated,
Black fire encompassing.

The woods cry.
Lovebirds sing melancholy gospels
Of the world's plight.
Life dragged into nether.
Oblivion on the horizon.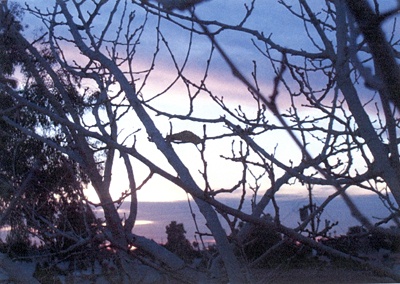 © Delia R., Phoenix, AZ