Haven
November 3, 2011
Come
And take a walk with me into
The starry depths of the realm of angels. Where
The oceans of Time—with their currents and tides—
Occasionally flow down through the vales,
To kiss the shorelines of the Heart
That have grown thirsty,
For a taste of Eternity. A place
Where the intricacies of the universe
Can be found permanently etched on
The underside of a teardrop,
And evanescent whispers of Love,
Forever dance across noontime skies
Waiting to find solace that is
Docked in a harbor of
Broken Lies.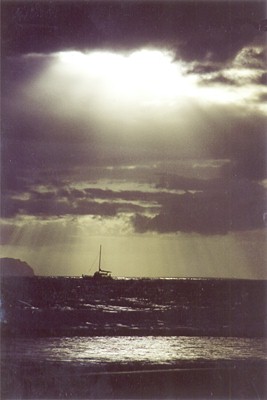 © Lily H., Kekaha, HI