The Sixth of November
November 2, 2011
Truth be told
I mainly knew you as my cousin. Somewhere in my huge family: you're my cousin.
And I knew you had a heartwarming smile that was intoxicating
Because all I ever saw in your trail were turned heads and excited whispers.
And for reasons I can't explain, now
When someone says your name
Two memories are associated with you:
HMS afterschool waiting in the candy line
Your introduction of "omg he's so fine!"
Made me look for this distant cousin of mine.
And you were leaned up against the wall with a smirk.
And you looked up at me. And I said hey.
And I think that was the first time we spoke.

Football game your Freshman year.
I was walking along with the weight of the world on my shoulders
When you snapped me back to reality by saying, "Man, your team sucks."
And I spun around to that uplifting smile to say,
"That used to be your team last year. And besides, I don't claim them."
Then we laughed at one another while fading back into our own worlds.

That was the second conversation I shared with you.
And people may quietly speculate
"Why did it take 14 years for you to speak to your cousin?"
And I'd tell you, "The same reason it took 14 years for me to meet my own grandpa.
The same reason it took 14 years for me to stop hating my father."
It's complicated.
And even though after that we only waved in passing,
At least we recognized each others existence.
And no, it's not much
But it's something.
And something is better than nothing.
And that particular something meant a lot, because not even a year later
You were gone in the worst way I've ever experienced: Close and Unexpected.
Your loss hit home.
And no matter how much I try to honor you by living,
I can't help but catch a song that you might like.
To see a swag that you would rock.
To see dazzling smiles that fall short to yours.
Every second day
Of every single month
Since May 2011
I wake up with a pang in my chest that says
"He's been gone for how long? And he's really not coming back?"

To continue writing would be to write blindly though choking tears and blurred vision…
And I'm not strong enough.
All I'm really trying to say is
Happy Birthday Greg. It's your sweet 16.
And you're living it up in Heaven.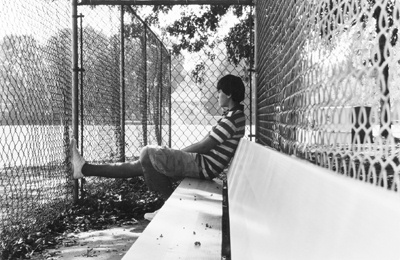 © Kyle W., Pompton Plains, NJ