Protect
November 11, 2011
Stories of the age in the past,
Waging wars and making pacts.

"What the f*** is going on?"
People screaming as they raise their weapons.
Just because one boy has a death sentence.
To see that I could be one in a million to be killed.
Yet I have to prefect my skill.

"Hearing about this government p****s me off!"
The lines repeat over and over in the bars.
Mumbling of pain and suffering.
As people are yelling for a revolution.

"One man can cause a change!"
People stand side by side holding out their weapons.
Peasants against an army.
Change for the rights and freedom of their country.
Waiting for the people to get the act right!

Marching soldiers singing a song for the wrong cause.
Forgetting that they sold their souls to the government.

The peasants chant and yell for the freedom
Never again to know that it might be in vain.

A child of ten, barely out of school
Engraved a quote on the side of his gun
'Wars may be fought with weapons, but they are won by men.'
He fired that gun to protect what was precious.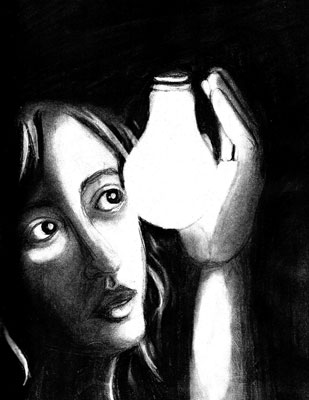 © Jessica P., Bethel Park, PA