The Race
October 31, 2011
Your sitting in the seat.
You push yourself back into the seat
Preparing yourself for the take off.
The lights turn,
right line lines up,
you line you.
The bright lights flash
1,
2,
You feel the car come to life,
Roaring under you.
Green.
You fly back in your seat,
You took off.
You look out the window, everything's in slow motion.
You, People cheering you on.
You hit the breaks.
Everything starts flying by.
You have to push yourself back into the seat,
Keeping yourself from flying out,
the car.
You won,
you did it.
And with a 5.20.
You hearts beating at a 100mph
The rush running though your body,
The race has ended.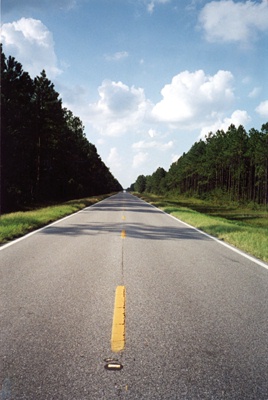 © Amanda M., Coventry, RI