The Lost Soul
October 19, 2011
The Lost Soul

Sitting in class, she demands we work in silence.
But I'm exhausted, preoccupied by those,

two blinking unread messages.

CLICK

"They found his body
in the park early this morning."

The classroom blurs like a blizzard,
Everything slowly fades; blackness.
My hands tingling,
my mind needs to go somewhere.

To him...To the park...To his body,
anywhere but here.

CLICK
"He shot himself in the head."
Shaking.
My knees weak and my chest heavy,
Sobbing, falling.

Wanting to hear his voice,
wanting to touch his hands,
wanting to be forgiven for the night before.
His soul is lost but never will be forgotten.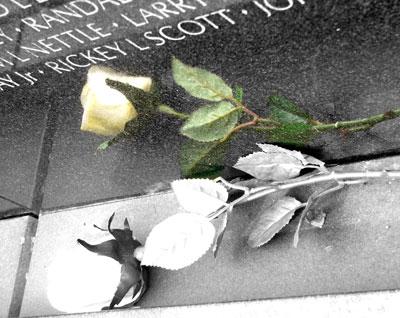 © Kimber E., Yorktown, VA