Hotwired
November 6, 2011
It's 2:00AM and I have to hotwire my heart,
the rusty gears hissed to a whistling halt, giving into exhaustion from outside abuse.
So here I crawl, underneath my make-up and wit;
underneath the flesh scorned with surface scars, chips and nicks
To reach out and blindly grab those two horrid strings.
But for a moment, before the ends touch to a roaring, callused awakening,
I revel in the emptiness. The silence. The hollow.
"Lies must be made of steel," I mutter "At least...the ones we tell ourselves.
Strong as hope, bent as armor, and as thin as my shadow."
Hence the body of my broken machine. Why am I doing this?

Like a sudden, chapped kiss my memory jolts and flickers:
'Grit your teeth, Dollface!' my grandfather used to say.
'Be ready for the spark to tear your skin. Lick your thumb and pray!'
Hotwiring's a game of poker with a blue-eyed queen gossiping
secrets to the black-faced ace. Bluff the wires and pull your trigger tight.
So I romance my heart strings, toss in my raised bet.
Creeping out from the bottom-dwelling sorrows to cast light
upon the slick oil coating my fingers--perhaps I'm bleeding, what's the difference.
"One last time," I promise the antique, steel-chromed organ.
"Rev up your gyros. That throttle better not stick. You're not invincible.
But you will endure. That's your naked valiance.

That's your prankster trick."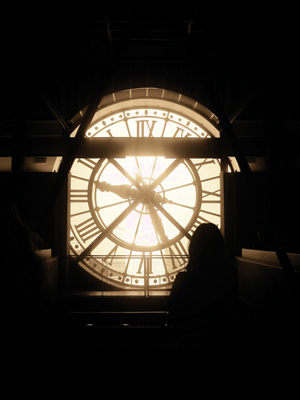 © Treza R., Kalispell, MT