Alive Again
November 6, 2011
Now I re-examine philosophies and religions,
They may prove well in lecture rooms, yet not prove at all under the spacious
Clouds and along the landscape and flowing currents.
Because clouds and landscapes and flowing currents are in all sense of the word,
Alive.
Religion is not alive, and neither are philosophies.
They are words on pages- dull, dark, dry.
But it is when those words breathe in and breathe out
When their heart starts pitter patter pitter patter and they begin to grow
Into something more beautiful than humans or machines could create
Into something worth believing in-
Something called Faith-
That is when the world starts to breathe, when the land is revived.
But when I look around I see mildew
Boiling up and the stench so strong it shoves hearts away from the glories
Of Beauty, Faith, and God-
My tears are the only alive part of the blackened world
As I watch the zombies file back into their classrooms and hung ceilings and
Glowing, yellow, fake lights.
In those halls, rooms, and desks is where boredom brews and where individuality and relationships are ignited
Turned to light ashes that are blown away in the frozen breeze.
This is where the flags stop waving and the patriots start shaking and the stars stop shining because to think for yourself
To want to be alive
Is impossible in a place like this.
Until the quaking silence jumps with fright when the rebel verses rain down from the heavens
Blaring trumpets and awakening the masked sleepers
Careful to stop relapse and begin renewal in every mind.
Complex words that parch the throat of the "wise"
(as they speak contemplations of love, war, peace, and justice)
Are no match to the awe fulfilling springs of life that
Faith has guided us to, filled our hearts with, and remade our shattered, dark souls.
For now I believe, it is not the melted jail cells that hold us back, nor the broken chains,
But the fear and unknowing of what it means to be alive.
Now I believe that this darkness we have succumb to is our hearts contained in rooms
Preaching dry words. When the sunshine and life outside is calling us
To live.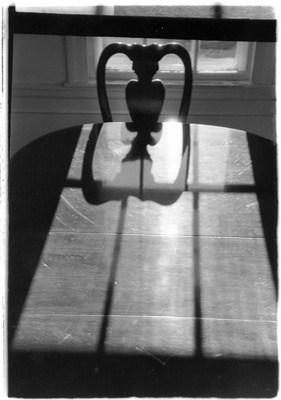 © Ben Q., Marblehead, MA