Loneliness
November 2, 2011
What exactly is Loneliness?

Is it the numbing feeling spreading in my legs like pins and needles?
Is it the stabbing, anchor weighing feeling in my chest,
drowning my heart?

Is it your face feeling warm with a fever?
or your eyes stinging with tears of stressful frustration?

Is it talking to people that don't really listen,
or keeping your mouth shut in a crowded room?

Maybe it's the moment where your last drop of sanity dissolves,
and you flip on the person closest to you.

What is Loneliness and why is it killing us all?
No matter how big or strong or tall?

What is Loneliness and why isn't it a bug we can squash?
Echoes, vibrations inside my brain;
What exactly is Loneliness anyway?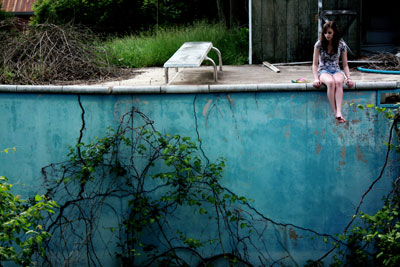 © Myra K.