Aphrodite's Horse
November 2, 2011
Pride is a young Egyptian stallion,
his beautiful mane fly's behind him as he takes to the land.
He was born to the wind; and the grass,
and he know that nothing could ever compare,
to his beauty, his grace, and his power.
He canters with his neck snaked high; his head held on top,
like a delicate flower, bloomed upon a stem.
When he gallops, his flowing wavy tail,
falls like fine gray silk upon his haunches.
The wind takes him into her dainty hands;
the young horse embraces this.
It's as if he's flying, and he knows nothing could ruin this moment.
The grass tickles his hocks,
and even though his shoes are heavy, he holds his knees high.
To the naked eye this would seem as no more than a colt;
sired by a champion stallion.
But in his mind, the wind is his dam, and the grass is his sire;
they are part of him.
He knows, as does Aphrodite;
the Goddess of all things pure and beautiful;
that this young horse is a gift from the Gods, to humanity.
As he soars across the open land, he knows he is free.
He knows he is the most perfect creature to ever grace earth.
The dapples of gray fade into black,
as they stretch into his legs, and muzzle.
These small spots, born upon an almost white canvas;
seem to dance as the muscles move,
under his thick velvet hide.
The ground quivers with every foot step;
but the birds do not stir; they stay, and sing upon their branches.
They know he is no danger;
they know he is a horse born to pride,
and they know, that this young stallion, belongs to Aphrodite herself.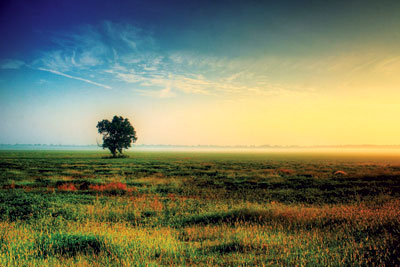 © Taylor M., Pelham, AL