Child of a Generation
October 29, 2011
My father told me that after September 11, 2001 the skies were silent
All of the US had become a "No fly zone"
He described the startling silence of a sky with no planes
He remembered how earth shatteringly loud it seemed when the planes flew again
The world had changed
But with the roaring planes back in our skies how strangely the same some things seemed to have stayed.

I was newly seven when the planes hit the Towers, the Pentagon, and Shanksville PA, only 65 miles of so from the Pennsylvania town where I still live
I was newly seven just as I am newly seventeen as I write these words and listen to memorials of the events ten years past
As newly seven I did not understand for a long long time what had happened
Years later I can somehow recal the memories of that day, so horribly insignificant at the time to a newly seven year old
I remember the elation of being allowed to watch TV mid-day after being pulled early from school
Going to the kitchen and not understanding what the cloud around the big building on the screen meant
"Go back to the living room"
Both my mother and my nana told me over and over as my curious mind drew me back to our kitchen
I now know they were trying to protect me from the horrors of the world
But they need not have tried
I was too young, too ignorant of life to understand what had happened
Even when my mother told me, in the best way a mother can, what had happened I was too young, too ignorant of the world to understand.

Ten years later, newly seventeen, I do not even try to understand
Try to understand how it felt to know what was happening or how it felt to be there, and how it feels to have lost someone when the planes went down
Sitting listening to the radio account of what is happening I see a tear on my fathers face knowing he felt the fear of that day and that time
He tells me now of people he knew who died:
A man who was a friend of his parents
A man who he played tennis with when they themselves were seven or eight
And an old high school acquaintance that had left behind him a wife and children.

I learned that the New York Times wrote an obituary for every person who died on that horrific day
It took months as reporters went out to learn the story of everyone lost on September 11, 2001
Every person from custodian to businessman to passenger to fireman fighting the rubble to save any soul they saw

I am not a child of 9/11 but I am a child of the 9/11 generation
No matter what happens I will always be a part of the 9/11 generation
And some part of me will always be a newly seven year old who will never really know what it was like to understand what was happening on September 11, 2001.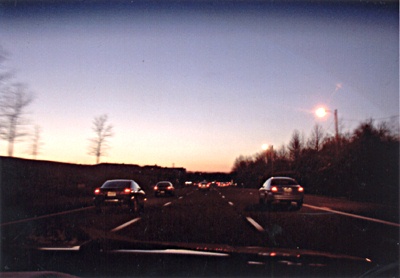 © Carolyn K., Toms River, NJ