And This is What She Said
October 29, 2011
She told me what you said and it was exactly what we did.
You thought you could turn and hide. Slip and slide with an evil disguise but I saw you.
She told me your name and it never changed.
You were the one I loved someone sent from above. But all these nights it was always a lie.
So all you can do is watch my sorrow good bye.
Too many times I have cried at night, wondering about the starts and if you were holding her tight.
She told me everything and how it went. I couldn't bear to suffer through another bit.
All the things you said, it never meant so much to me, you couldn't even look my way, you just let me be.
Living a life of lies wasn't what I wanted but you played those games so well, and I was too overwhelmed.
To hurt, to talk, to hurt to love, to hurt to eat to hurt to get out of bed: You made me a monster and this is what she said.
"He wants me like he wants to live forever, with me or till death. He needs me like he needs water, with me or till death, you are my one and only, and I'm going to be with you forever, just say the words, and ill marry you"
Those words so familiar it made me sick, it's like I can hear those evil whispers as if it was yesterday. So she told me what you said and it was exactly what we did.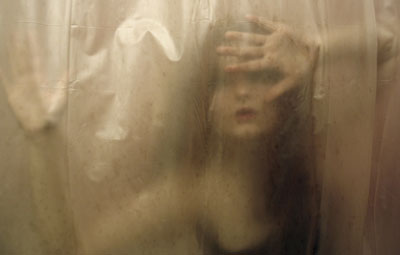 © Emilie E., Tecumseh, OK