Perhaps
October 28, 2011
I can walk,
This I am quite sure of.
I can still breathe,
It doesn't matter if you don't talk.
I've had enough,
Even if you fail to see,
Perhaps you don't realize,
Maybe you don't know.
It's okay, I'll bring light to your dim eyes.

There was a perhaps,
There was a moment in time,
When you had a chance.
You could have been sublime,
Could have taken the time to dance.
Perhaps, you could have even been mine.

That dark space,
The space inhabited by perhaps.
It's painted all grey,
It's not letting you by easy.
I asked you to be brave.
Keep your head up,
As you enter the cave.
You couldn't do it,
You were so afraid,
I told you stay near me,
You ran away.

It calls to you still,
The cave grows impatient.
It's harder to find,
The more time you let go by.
There's water there now,
Glistening the reflection of a blue sky.
You have to swim now,
Into the grey,
Perhaps, you'll gather the bravery,
And wander into the cave.

I can still walk,
Of this I am sure.
I can still breathe,
Even when you won't talk.
I've had enough,
I can't hold on,
Perhaps when you get around to it,
That cave will be gone.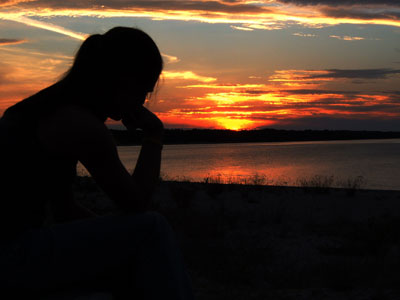 © Hilary L., Rogers City, MI