The Hearth
October 31, 2011
I feel wanted,
Like I belong.
I could never be replaced,
Like a diamond in a ring.
My heart skips wildly,
Pumping blood to my fingertips,
Erupting through my lungs,
Creeping into my throat.
I feel needed,
Like I'm held in a special place in his heart.
My eyes open wide,
as if for the first time.
I see through a new lens, a new light,
Exposed to a feeling one is fortunate to know.
I feel warmth in his embrace,
Swallowed by his arms,
Safe at last, I can breathe.
My mind wanders
To thoughts of forever,
Leaving behind what has seemed so familiar,
Journeying now, together, always.
I feel loved.
Letters into words could never approach to describe.
My whole being is consumed,
By the thought of him and I.
I am safe.
I am whole.
I am home.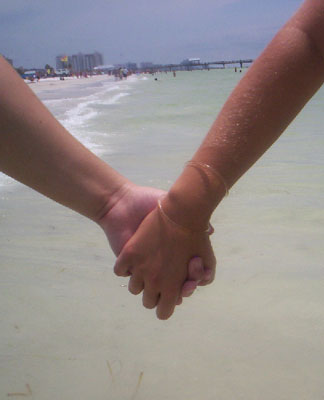 © Belinda H., Palm Harbor, FL