Nuggets of Joy
October 30, 2011
The line went on for miles
I didn't have that kind of time.



The growling in my stomach was taking over me.
I couldn't control it,
one whiff of the greasy goodness and my mind was focused on one thing.

I reached the front,
I was overwhelmed by workers rushing here and there,
cars outside obnoxiously honking their horns,
and the cashiers pecking at the buttons on the cash registers.

"73", yelled the manager
I grabbed my trey and rushed to a seat.

The table was dirty.
I didn't care.
Out of the bag I pulled out the box that soon enough would send my head spinning.
My heart stopped,
what sauce should I choose?
Spicy buffalo that makes my tongue do a fancy Mexican salsa dance,
or sweet and sour that cools my senses and relaxes my taste buds?
I chose both.
The mix of sauces flue mind to a world of wacky wonder.

The chicken itself is amazing.
The changing texture between the crunchy outside
to the moist white chicken on the inside blasts my brain to a new dimension
full of McNugget trunks covered in French fry foliage.

My day was made.
My prayers were answered.
I walked away with an ear to ear grin
and a satisfied stomach.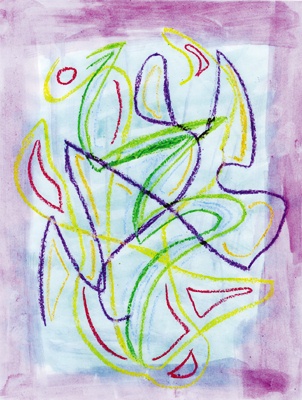 © Annie P., Milford, CT