What I Know Now
October 30, 2011
Fall is here.
The leaves are changing. My breath lingers in white puffs
before dissipating into crisp October,
this jacket I keep wearing every day is too thin
so the wind blows right through me
and I am thinking of you.

My lips are chapped and my nose runs.
Time runs, always moving, one foot in front of the other.
I taste the wind but I can't catch my breath,
the world is leaving me behind
because it's killing me to move on
and there's still so much to be done,
but I looked for you in the stars last night.

My head spins.
I bury myself in work to numb the pain,
but it aches somewhere I can't reach.
These days, I walk with my head down, eyes on my feet,
and arms crossed over my chest to hold myself together.
I should've told you all along.

The heater is broken, the upstairs toilet is flooding again,
everything in my room has been moved for the guests
and I sleep on the floor now, which means I don't sleep.
Zipping up my jacket, pushing my feet into my winter boots,
and throwing my bag over my shoulder,
I caught my reflection in the mirror this morning –
and stopped.

My eyes filled with tears and that raw, sharp feeling
started swelling again in my chest as I fell
suddenly and deeply in love with my own
wide face, tired eyes and flushed cheeks.

Even now, I am gripped by this cherishing,
awed and speechless:
I'm still here. I remember you.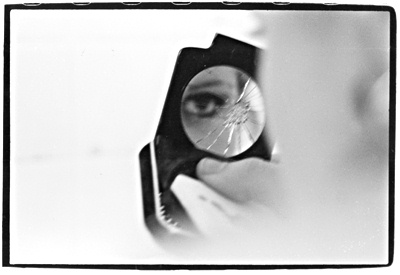 © Heather W., No., Brunswick, NJ