I Believe...
November 1, 2011
I believe...
Happiness sprouts from sadness.
Hard times are expected,
But a hug of comfort is always cherished.

I believe...
That love is a war of trust.
Affection is a necessity,
But a lack of reliance leads to pain.

I believe...
That courage is a cluster of fear.
Terror constantly lives inside everyone,
But bravery can overpower it.

I believe...
That foolishness strides beside brilliance.
No matter the wisdom,
Everyone will always make mistakes.

I believe...
That beauty derives from the ugly.
Almost all prettiness today is unnatural,
So there must be a reason to be fake.

I believe...
That intensity creates irritation.
The instant reaction to frustration is fierceness,
Whereas being calm can prevent a bigger problem.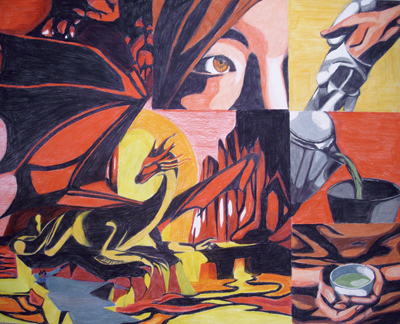 © Weike W., Rochester Hills, MI