Everything
October 27, 2011
When life got hard
You tried EVERYTHING
To make things better.
By trying new poeple to new styles,
New relationships, even new pills.
Although, all these "solutions"
Were taken into effect
NONE of them can save you from
A broken heart.
That salvation
Can nly be found in one and
That's Jesus!
Stop running to some temporary high
That will just eventually kill you,
run to the one who will break you,
only to restore you into something
Beautiful and new.
Someone that knows you
BETTER than you know yourself.
Someone that will let you express
YOUR feelings and
Listen to you and not interrupt.
Someone who loves you for your
Screw up and habits.
Someone who will never leave
Even, if you tell them to.
So, run to Jesus
If you have a problem.
Run to him if you feel
Good and alive.
Just run to him period and
NEVER turn back!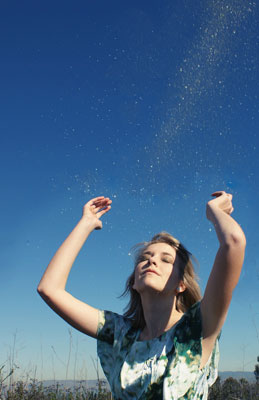 © Haley S., Long Beach, CA