insomniac
MAG
October 27, 2011
the sky
blushes above me,
dissolving into quiet hues of coral,
politely reminding
cab drivers and commuters:
turn on your lights,
so the cars can have eyes again.

the city,
cloaked in several shades of moonlight,
hums an aria
of drunken slurs
and croaking motorcycles,
until windows ignite
and suddenly these rectangular stars
are everywhere.

workers
of the grave shift
leave their lonely beds
and mine is also sleepless.
I wait between blankets,
inhaling city buzz
like a secondhand smoker,
watching the street lamps
grow tiresome and blink
when they think no one is looking.
without a pillow,
my unbound hair
flirts with the sheets
and a bitter flow of honking
swells from the sidewalk like small balloons,
popping against the apartments
and the graffiti-smeared walls;
a steady backdrop
to this roaring Manhattan lullaby.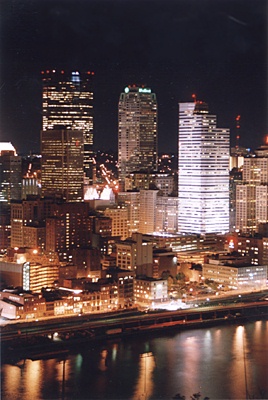 © Dena G., Pittsburgh, PA