Crying Flowers
October 27, 2011
Tears
are the only way
to relieve pain.
When I get a cut.
When I get a broken heart.
When I get a fallen spirit.
I cry
because it makes a point.
It shows I am hurt.
It tells you
something is wrong.
Tears grow like a flower
and blossom when they roll
all the way down,
down my cheeks.
It droops at my chin
and dies when it falls
on to my shirt.
You stop the insults when the flower dies.
The flower died a long time ago.
A really long time ago.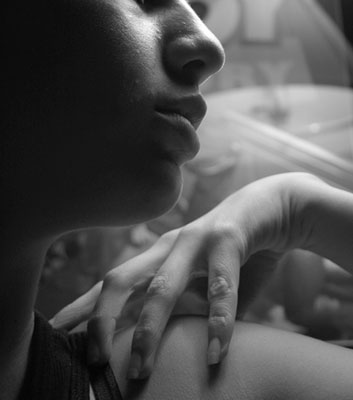 © Rebecca B., Santa Clara, CA