What is Love?
October 23, 2011
What is love in a young women's eyes? Selling her soul to buy some attention? A bold fist to the eye breathless and to weak to walk away? or silent because she was raped by the only man her mother ever loved?
What is love in a young women's heart when she is broken hearted by the only man she thought would have her kids, and be her everything. Lost, alone, and betrayed. Throwing all her hopes and dreams away.
What is Love in a young women's soul when her innocence is taken away. Never breaking her silence. Just out their selling her soul for drugs and diamond rings. Lost in a cold world that she thought would bring her joy and happiness. Just to find out she has HIV/AIDS and other sexual transmitted diseases.
What is Love?
What is love when your father was never there and you feel like you need to love every man cause your father never loved you, never even cared.
What is Love in a young Women's mind laying on a cold table killing her baby due to an unplanned pregnancy, or scared of what life may bring ahead of time.
What is love in a struggling young mother's thoughts. Living off of welfare cause she cant even get the long gone father to pay child support. A New born baby is all shes got.No friends No family ,deserted from them all. Just her baby, her unconditional love.
What is love?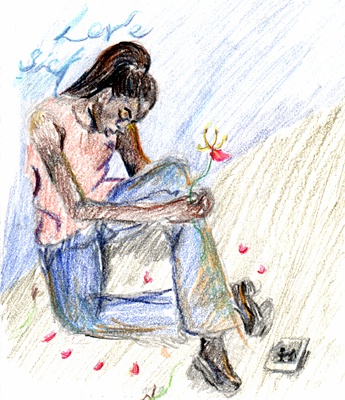 © Sherell B., Philadelphia, PA