Leaving Home
October 23, 2011
My old self
has drifted off to sea.
I barely remember my gills,
the salty water coursing through
my veins.
There was a time
when the water was home,
but I've forgotten
how to swim.
Maybe I can learn again.
Maybe I can't.

I feel myself breaching for air,
the swelling of my lungs as I
taste oxygen for the first time.
Will I ever taste the gritty,
sanded water again
without choking on it?
Maybe I will.
Maybe I won't.

I am drifting
through the waves
as they crash
onto land.
The beach is dry
and foreign,
but my toes itch to feel it.
Maybe I can walk on my own.
Maybe I can't.

I'll have to make a decision soon.
My throat is choked
underwater,
but my scales shine better
in the sea.
The fish would miss me if I went.
I would miss the land if I stayed.
Maybe I'll go.
Maybe I won't.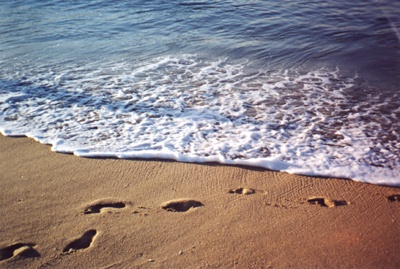 © Daniel M., Phoenix, AZ