Surely the Textbook Writers Don't Know Everything
October 25, 2011
I read somewhere, once
That no matter how close two objects are
To each other
There is still space between them.
A
Tiny
Immeasurable
Nearly
Nonexistent
Amount
Of
Space.
It was beautiful, you know.
The way your hand
Perfectly enclosed mine.
I could think of
Nothing else.
Close the space.
And I did.
I heard the planets crash together
I felt the stars swirl in my palm
And the satellites slide beneath our fingertips.
I held on until I was sure
Nothing could come between us
And I thought to myself
That I should find that fact I read
And change it.
If you wish to close the space,
You will.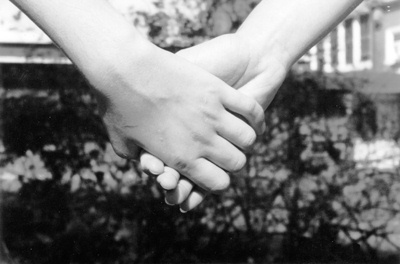 © Lauren G., Pompton Plains, NJ