Autumn's Suicide
October 25, 2011
They slip away from abandoned bodies like lost souls,
their pathetic bones crunching beneath my feet.
I try to assemble them back together
so that their helpless lives may endure.
But they are much too brittle and broken
as they shrivel up in autumn's crisp touch,
already decaying between my fingertips,
their veins empty of the breath that gives them life,
their skin bleeding sad, faded rainbows that
penetrate through their pigmentation,
casting an aesthetic glow in the sun's regenerating grasp.
Ironically, their suffering is somehow alluring.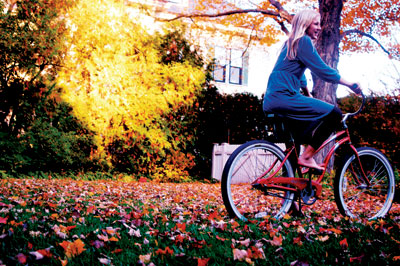 © Emma H., Exeter, NH