The Quiet Christmas Night.
October 26, 2011
The snow is falling in the air,
it sparkles in the light.
Children dress for the cold with care,
the snow filling them with delight.
Their toes go numb,
and they shiver in the breeze.
Their mothers call for them inside,
the ground begins to freeze.

Christmas comes, the children play.
They eat sweet treats, and run around all day.
They are filled with excitement,
on this snowy Christmas eve.
Santa can be real, you just have to believe.
And finally now, its time for bed.
They dream of sugar plums in their heads.

In the dark of the evening,
the chill fills the air.
The lights twinkle, the children sleep, and the presents are wrapped with care.
A blizzard comes and covers the town with a blanket white with snow.
Santa came during the night, the children soon will know.
Excitement runs through their minds the second they open their eyes.
They run out to the tree.
Their faces fill with joy upon what they would see.
During the night, Santa had finished his wonderous flight.
On that dark and snowy Christmas night.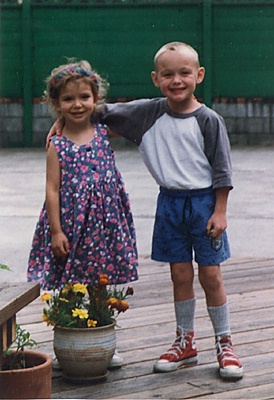 © Jacob H., Phoenix, AZ