white, red, black
October 19, 2011
He feels the cold dry winter air and begins to shiver.
While walking through the snowy woods
He spots an old man on a near-by bench.
Clutching a gun in his right hand
Wearing black leather gloves, black coat and black boot with his hood up
This man looks like he's angry...



about what? We don't know.
As he approaches the man on the bench but the man does not reply.
He began to turn around a walk away.
I hear a bang and then he's on the ground.
The white turns to red then after a while all turns to black.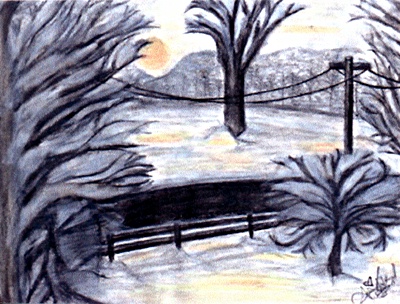 © Amanda W., Nanty Glo, PA