Lampshades
October 22, 2011
sleepless again, I wait patiently,
lie on my side, pretend that
you're with me

soft-eyed hours, spent above the line;
with pencil and paper,
I reclaim what's mine

this is you, and this is me tonight
two dimensional, rendered in
black and white

and maybe this is us,
but I would hate to lie;
you are safer here,
kept behind my eyes

no, I won't let you sink
into facile scores
I won't let you fade
into vague contours

sleepless again, I watch the lightworks leave
I hear the drifters sigh, I feel you holding me
open windows weep, alone beneath the trees
dream a different dream, reach up to catch the breeze...

I felt summer floating just above the clouds;
I sailed through evenings from a different year.
I saw you smiling from across the crowds,
and I knew that I once had you near.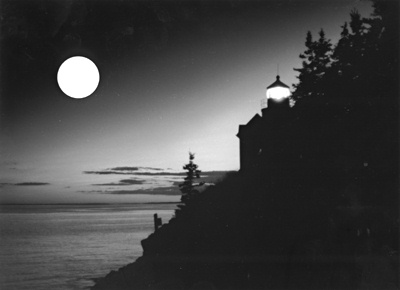 © Steve S., Marblehead, MA