Silent Tears
October 21, 2011
There is a pond here,
A beautiful pond that reminds
me of you.

It reminds me of the mysteries
you held,
The secrets you burrowed deep down,
Your green eyes,
The way the glazed over when you
came outside and had the thoughts
float all around you.

Best of all,
It reminds me of you,
Perfect ol' you.

There is a willow here, too.
You would like it,
I know you would.

The way the strands of leaves blow in the
wind,
Making ripples,
Like when you used to throw thick, flat rocks
In the creek near our home,
Our perfect home where you used
To read out on the deck,
And I would hold you in my arms and rock you,
Hold you like I would never let go.

Do ripples go on forever?
Like you and I would have if you didn't get
ill?

The roses here are pink,
just like your rosy cheeks on a
cold winter day.
Just like the colour you
Blushed when we laughed at our age,
The day I promised to marry you,
Though we are only 23,
Though you only had one year left to live.

I picked a rose,
And I held it in my hands,
Gently,
As if it were your face I was caressing
with love.

I walked into the water,
Felt it lap my ankles,
Felt the round, cold stones under my
Toes.

I walked deeper,
The pink rose in my hands,
Walking deeper and deeper in
the water,
listening to its calls.

I miss you.

I stood there for a while,
The cold made the rose wilt down to
A colourless shell,
Like the way I left you.

I stood there,
Waiting,
Watching.

I thought of letting myself sink,
Give myself to the water,
Give myself to the place I would love
to be laid to rest,
Give myself to where I came from.

I walked deeper,
Releasing the rose into the water,
Changing my mind at the last second,
Deciding to hold it,
At least I will have you as
I go.

I walk,
Deeper,
The water hugging my waist,
Then my shoulders,
And I let it hug me,
I stood there,
Being hugged by the water;

Feeling you again.

I let the rose go,
And felt the water go into my ears.

I looked up,
Water burned my eyes,
And the rose was there,
Waiting,
Seeing if I would ever rise,
Ever decide
to face the world again.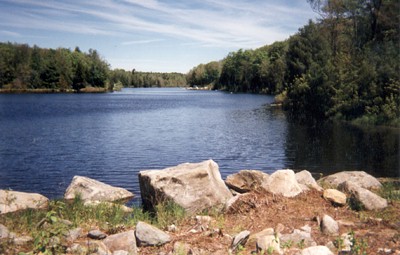 © Elizabeth A., Milford, CT