Be Me
October 21, 2011
I try my hardest, day and night
to be as nice as I can be.
There are people up in heaven,
looking down and watching me.

But it's hard to keep a straight face
when your constantly put down.
I tried to lift my head,
but in my tears, I tend to drown.

"Tomorrow I will stand up straight"
I cried myself to sleep that night.
For I am beautiful, inside and out.
Believing is a battle I had to fight.

Years and years, gone to pass.
When I couldn't see,
that I'm one of a kind.
Not one person, is just like me.

They don't see my point of view.
My theory's to them seem dumb.
Being nice and always caring,
is just my rule of thumb.

So look at me with a filthy gaze.
Let your eyes burn me with hate.
Not caring what haters think,
will get me into that pearly gate.

So I'll keep my head up,
and look past those nasty looks.
For this isn't a fairy tale,
but it's even better than the books.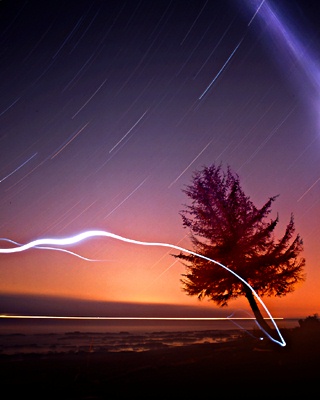 © Joey M., Spokane, WA