The Door to My Heart
October 27, 2011
It all began will that simple word.
"Yes"
Would you be my girl?
Would you let me hold your heart, like no one else has before?
And would you allow me into that heart?
To share with you our deepest secrets, and wildest dreams.
"Yes"
Before I knew you, my heart was made of wood
You were a stranger to me, and I was not willing to let you in.
But the day we first met, I felt my heart turn to glass
And even though it was still fragile, I let you see into it from a distance.
When you tried to reach out and touch it with your words
I didn't allow you to,
Because unlike the others I take time.
A few weeks passed and the glass slowly began to dwindle away
As it shattered beneath your graceful palms
And rather than just seeing through me, I let you listen
Like a screen door, but my screen door still remained locked,
Locked; still withholding my secrets and desires.
It's not that I didn't want to let you in, just that I simply wasn't ready,
Because unlike the others I take time.
A few more weeks passed, and once again
You and your mysterious ways began to transform my heart
For the second time.
But this time you brought along your tool box, and broke down my screen door entirely
Leaving me exposed and vulnerable
But yet, somehow,
You made me feel comfortable, like I didn't need a key to guard my heart
Anymore.
Or at least that's what I thought,
At the time.
But I was wrong.
You were fake and deceiving
You broke down the door as if that word
"Yes"
Meant nothing anymore,
It makes me wonder if it ever did.
Your charm served as a disguise for your character
In your play that you put on,
And must I say you were a phenomenal actor.
The threads of my once delicate heart, were torn apart
By your wicked and disgusting ways, in which you performed so well.
But reassuringly enough,
As the days passed my heart was slowly sewn back together by the ones who
Loved me all along, and didn't put on a show
They built my doors back up with their graceful palms
Which you will never had, and will only dream of having.
And I can assure you,
That if one day you happen to come knocking at my door,
Once again,
I will not answer your call,
Because unlike the others I take time.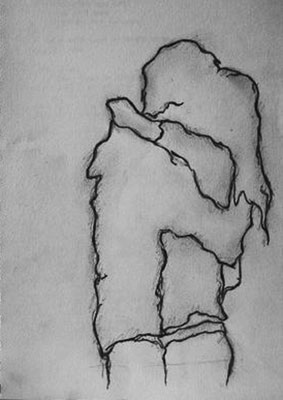 © Nicole B., Newcastle, WA