Surprise Flight To Tennessee
October 27, 2011
It was the warm summer month of July
And I had some exciting plans creeping beneath my feet.
Surprise visit to my dad.
It's been a while since we've seen each other.
I felt it was my turn,
My turn to show what I'm really capable of.
Searching the internet for tickets,
Working to cover the financial aspects,
Playing phone tag with my step mom,
Taking off the work days,
It was all accomplished undercover,
Independently.

My emotions are screaming.
Anxious to see everyone's reaction,
Nervous to board the plane for the first time in my life,
The excitement was just pumping itself throughout my body.
I've never been more ready.
Bright and early,
My bulky bags are jam-packed and I begin my journey.
I slowly stroll onto the plane and take a seat,
A window seat.
The milky white clouds appear as we glide
Through the thin breezy air.
Thousands of feet above the ground,
This was phenomenal.
The plane rumbles, landing in Memphis.
Successfully.

My hearts pounding.
I'm ready to walk through the doorway.
Where is he?
I have no idea.
What is he going to say?
I don't have a clue.
How am I going to react?
We're about to find out.
I'll never forget the
Confused,
Surprised,
Yet excited
Face that appeared on my father's fragile face that day.
I felt an instant urge to relieve my tears
While hugging my dad as tight as possible,
Relieved.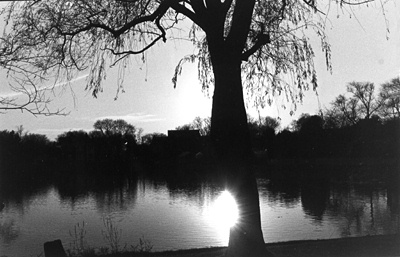 © Chuck K., Marblehead, MA