Heart- & -mind
October 23, 2011
;Doth love behold pure innocence;
Igniting lights beyond hope, or merely sooth the soul enough to break ones heart;
One million unfix-able pieces lying in the dirt;
Thou doth one say a broken heart is un-mendable,
As though your love be withheld upon a pedestal of doubt.;
However love is not ones figment to be entrusted upon a heart, for a heart can be replaced more easily than that.;
Love resides deep within the mind, a place of eternal equity;
More complicated.;
A place not so easily fixed.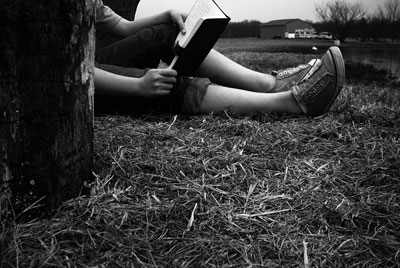 © Kristen D., Kenton, DE