Together
October 23, 2011
I love raindrops at night
You sigh, and the whole world feels right.
I can't see beyond the wiper's arms
But I know that in here,
everything is more than just fine.

And we park the old car and open our doors.
The moon greets us and the leaves whisper, "hello".
We walk and our hands gravitate towards each other,
like the sun holds the moon,
and all those other age-old habits.

I don't have to look at you to know that you're content.
I can feel your warmth beside me,
stepping in off-time with me.
The stars are really beautiful tonight.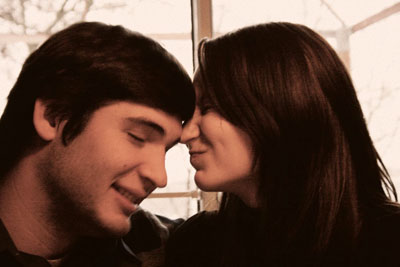 © Hannah L., St. Louis, MO