Turn it Off
October 10, 2011
When something bad happens
it's like
it's the only thing I can see
it's the only thing I can think of
it's the only thing
that exists.
I try to forget
I try to tell myself to move on
but I can't,
because those bad memories
are like a maze
that I just can't find my way out of.
It's like a horror movie,
where you know that whatever happens next
won't be good
but you relax for a second
because you think
you can just turn the movie off
but then you remember
that this
predictable
tear causing
nightmare inspiring
horror movie
isn't just a movie
It's your life.
And you'll
never
ever
get the privilege of just
turning it off.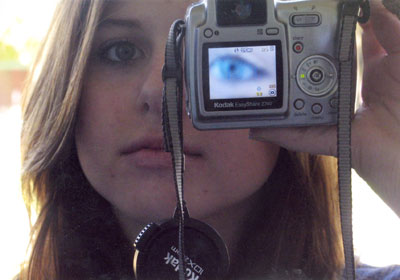 © Jessica M., Phoenix, AZ