I am Me.
October 24, 2011
I am an intellectual
I am curious
I am creative
I am supportive
I go for the laugh
not the laugh killer
I am brave
I am friendly
I am try again
I am… mind drifting…
I am a quick thinker
I do not check twice
I am generous
I am a crowd speaker
I am a crowd pleaser
I am beautiful
I am accepting
I am dreamy
I am hope
I am stand up
I am fight back
I am a leader
I am the first U.S. women president
I am a representative of my generation… yet I am far, far from arrogant.
I am oblivious
I am strange
I am awkward
I am scared
I am embarrassing
I exemplify not being able to keep a friend
I am picky
I am loud
I am unsympathetic
I am annoyed
I am "don't understand the whole picture"
I am a question asker
I am restless
I am no drama
I am a name forgetter
I am the blonde moment
I am ask now, get taunted later
I am Me.
This is Me.
I will never change.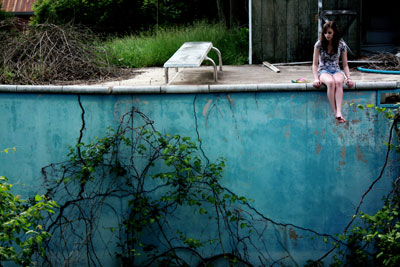 © Myra K., Somerville, NJ