The Devil of Depression
October 17, 2011
All is swell.

Living in this hell.
Not a single bell -
Or a happy story to tell.

All is okay.

Living in this fright.
Each and every night,
It'll be alright.

All is perfect.

Dealing with pain.
When hearing your name,
How it sounds so vain.

All is cool.

Life doesn't end.
When things get tough,
Life is rough.

When living in hell,

Picture a single smile.
Be happy for awhile.
Live in denial.

Watch out, he's coming now.

Fear in every ally,
Watch he's close.
He appears to be a ghost.

He'll kill you...
He'll make you suffer.
Without even knowing it.

He's here,
Feel his breath?
The breath of death...

Keep cover,
My brother,
He'll leave us alone soon.

Or if not, were doomed.
He sees us!
Run! Run! Angel of mine.

Fly away!
You'll be okay.
Fire is rising.

Oh my!
Your dying...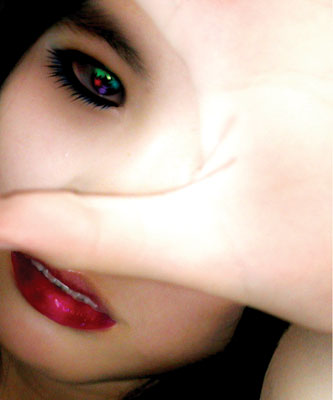 © Victoria W., Arcadia, CA