A First Kiss
October 17, 2011
I remember everything from that day.
The way you smiled at me, that dimple showing so bright.
Our fingers intwined, so tenderly, so lovingly.
My head on your chest, my ear to your heart,
oh how I loved listening to it beat.
Your mouth to my ear, whispering sweet little nothings,
that meant everything to me.
You looking down at me, with amazing deep blue eyes,
a look of desire in them.
Your head bending down to mine, our lips touching.
A eletric shock went through me, making me tremble all over.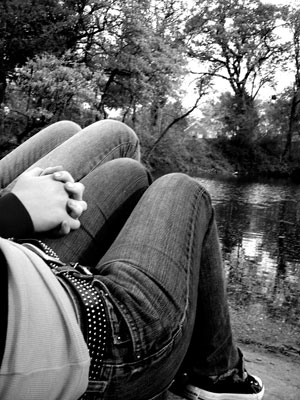 © Lauren R., Edmond, OK