Through The Glass, Darkly
October 17, 2011
A perfect score of wicked hearts
All closed to the eye
Silver claws
Thrown forth on whips
Wherein bow
Her violins
Ill serenade to tainted rite

In the clutch of a voracious sea
Two mock of her bed
Faceless midnight, bringing blood
And sapphic Venus, dead

Dreaming breath,
Fate hewn from thrall
Darkly, through a glass
Disembowelment covened of
Dismal plays
And sullen stars
To thee,
I pledge my fated heart

Shy breezes that come
Slowly,
Into an empty room
Where specters dance,
Wrent love, entranced
And kings die, old
In solitude

Courting roses, psalms
Once lost to the light
Strike down a marbled moon, that cries
To black lustre, and night
Jaded winter, bluster
And bleach the afterglow
Dressed in salt, and starlight
Ever fair
And cold

And the lovely Avalon lies dead
Soured, on the dread wash
Distant waves, that sing in sway
Of promises, forgot
Usurp the belfry's spire, dank
Unseen from thee,
To shadows, lost

She wears her opaque autumn
In fattened, bloody moons
From the bows
Of crackwhipped mountains
To the peel
Of thigh split wombs

And when summer left it's kisses,
Tangerine, and dew
My own, I felt, meant nothing
When that something dear, was you.
Tonight, I may sleep again
To the pale sound of you
Covered in dark glass
And what else can I do?

In the love
Of each wet memory,
In the lust
Beneath the snow
With every touch, I sought
Boughts of afterglow
Slackened, to recall
Sightless light,
Immortal spell,
Enthralled

The night, and winter,
Only mocked by bliss,
Feeding little wants
And darkened fears, to kiss
The failed, chiding caress
Of nymph licked fingertips

Locked in sound, and memory
Where the stars
Have ceased to roar,
And the cold touch of November
Lacking silence, bore
Unspoken wishes
Think of me;
A bitter, wanton thing
Blackened tongues,
And throats, stripped of
Three insanities

Wouldst thou bewitch
With poisoned tongue
Laced to capture all by dusk?
Claws rip flesh
Hearts from the chest,
To have them dead by dawn

My love, follow me home
Through mist, and fragrant autumns
Bleeding hearts, and tumbled stone
Wed the shadows, roused disease
Strangers, come and gone
But you left them,
Cold, and resolute
That I am the only one

And I, the blinded, eyeless tiger
Drift upon the storm
Melancholy, drift into your arms
Bleak atrocities, airbourne
A thousand oceans, rise to meet
Reddened waves that churn,
Crueler flesh, to me
From now,
That is all
That you will be

Dead mirrors, reflecting fear
Snowwhite, kisses to come
Bound not by lunar spell,
But by angels,
Hung in shame, above
Twin glass,
Damned all those
That were beautiful
And little, selfish love

Where here, my jade
And ichors, sweet
Do run from lips, implied
At sunset,
If you can bear to see,
Come, and drown me,
In subtle, sober torment
And birds,
That were never meant
To touch the skies

And forgive me, my love
For I have not sinned, enough
With all the demons,
That I beseech
I have not suffered, enough
Hold me close to you, and say
That I am not enough
Catch the falling,
Sombre sounds
That I have given up

Enter Gadarene;
For I, alone, will be mine
Dressed to kill, my curse to lurk
And live, and lick, and lie,
Strung out,
Lovesick appeal
Lynch my suicide

Thundering, chained
Bound by my wanting heart
And to the flesh, inside
Seldom made to part
Not to melody, but to melancholy
And forever, I just want to be
That beautiful shape;
Those memories
And bleed, at last, for you

We fold, somehow, together
Into the dank abyss.
Secrets, held within, suppressed
Forever locked,
Abhorred, a scarlet chest
Lost to us, forever
By our sorry ignorance.

Attuned to dreams, and blistered
Vile thoughts, entwined
Red spews, fled veins, spread fast
Solitudes, of a sicker kind
And that lust, that wicked lust,
Tragedies, of mine
Laid bare, and choked
Upon the surface,
Of some soul, left behind

Wrists lacerated, spatter faces
Fall, and lull, to sleep
Black and white keys,
Mostly black, now
Scorched, and undetected,
All but lost to me

Laid to rest
On favorite nightmares
Save for one, who dreams
Of suicides,
Harmonized
And sought to leaden, thee
Slip through my veins
And breathe your last
In the measureless gaps
Of creation
So fast, and so far
Beyond me

Sunspots cast on weary souls
White throats raked
And slit in throe
Given, should she
Choose to take
All bent backwards, lest
Her immortal slumber rolls,
And breaks

Without cost, I am freed
A wish for death, eternal rest
And the spell of winter, screaming
At last, is spent
Tarnished eyes,
Like diamonds,
Longings, boldly wrent
Fallen far from grace, to waters, below
In violet sunset

That in the release
Of favor, and reason
And immortality,
I should stand,
To corrupt, again
And worship everything.

Portray me,
The Tragedians
As I return
For my beloved Queen
Madrigal, erotic dreams
Eyes lifted, but not to see
A song without a melody
A moment here
Alone, with me.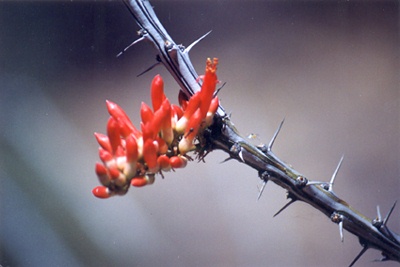 © Andy G., Phoenix, AZ