The One They Call Me
October 18, 2011
I am a mystery, even to me.
I wish my body to be caged.
I wish my mind to be free.
Every night, the same terrifying thing.
Deep in my head like a piercing ring.

I wish that something could free my broken mind.
That they'd bring me with, not leave me behind.
But then I remember, I laugh too hard, as well as cry.
Too sad to live, too happy to die.
I'm stuck in the middle, don't you see?
Too free to be caged.
Too caged to be free.

There is nothing there, in the middle, that I would like.
Some are all black and most are all white.
Why am I the only one who is gray?
Don't they understand the things I say?
I'll tell you why,
They don't ask when I laugh or cry.

For I am a mystery even to me.
I wish to be caged.
I wish to be free.
And no one I've met has been able to see.
The one stuck in between.

The one they call me.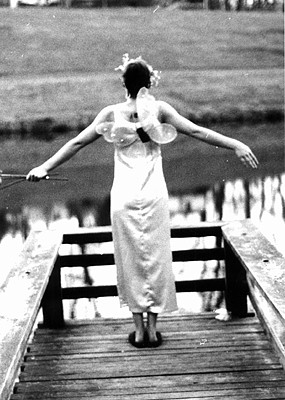 © Jessica T., Cincinatti, OH