A Cold Desert Night
October 16, 2011
Death is like a cold winter night in the desert,
Slow yet fast to come,
It is cold and unforgiving,
The dark touches all it sees,
Taking the souls one by one.

We all know it comes everyday,
And we may try to avoid it by turning on the light,
Maybe that is why we were afraid of the dark when we were little,
All of us could hear whispers in the wind,
In the desert it is hot then warm.

But slowly, but surely it gets cold,
There is very little life in the desert,
It consumes all the water that it gets,
When it's cold at night we fall asleep hoping we get up the next day,
Some are not that lucky and never wake up.

They are taken away form the light of the world,
And take a journey in the night,
They follow the stars as a guide to heaven,
Each star is like a soul,
We will never be able to count then all.

It never ends; the darkness consumes all of life little by little,
It comes every night waiting to see when we are ready,
We live our life to the fullest knowing what is ahead,
So at the end of the day we close our eyes, and go to sleep,
Wake up the next day grateful that the dark did not take what's inside.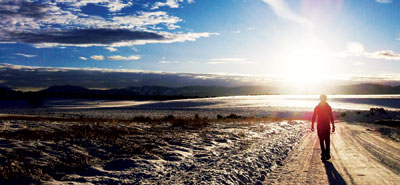 © Brendan P., Carbondale, CO