A Struggle With Floodwater
October 16, 2011
As the water laps up around my neck,
I still claw
my way to the surface
and to land that I can
stand steadily upon.
I'm just
rafting without a paddle
in the middle of a hurricane,
doing my best to stay afloat
with my chin up
and my spine straight
riding it out until I find
the eye of the storm
and my middle ground.
There is only way
to vanquish a demon I cannot see,
to master what I am unable to control.
I look at the foe I can only
feel and cannot grasp-
face-to-face and eye-to-eye-
and I spit.
I am ready, I say,
imbued with a newfound will to live,
I can do this.
The water around me
descends into a muddying ground
and I no longer have to fight
when there is only
empty air
and I only feel tired from the fight
but still
I stand,
raising a fist
when before I raised a flailing arm.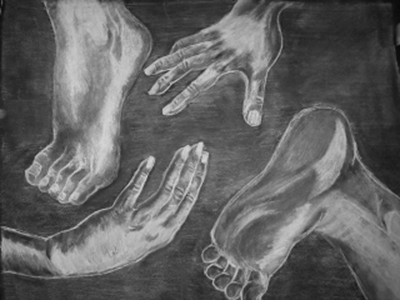 © Rachel U., Danbury, CT