What do I do When You Stop Loving Me?
September 29, 2011
That day, in the snow...when I turned to leave and you took my arm.
"Stay with me. I don't want to be alone."
Before I answered, my mind went many places.

When we met.
When you held me.
When you kissed me.
When you left me.
And came back.
And kissed her.
And what I saw.
And when you apologized.
And then left again.

Something told me that I owed you. After the he** we had been through, you were getting the short end of the straw.
I took your hand in mine and told you that I would always be here.

It wasn't pity that kept us together.
It was the fact that you and I were in the same boat.
Surrounded but alone.

Or maybe, I was afraid of being alone too.

I wasn't stupid.
I was stubborn.

Now I'm the one who's tears fall onto the frozen earth.
Choking on chilled air and silence, I ask one thing.

"Don't leave me."

And you easily
turned your back to me
dropped my hand
took her's
and walked away.

What do I do now...?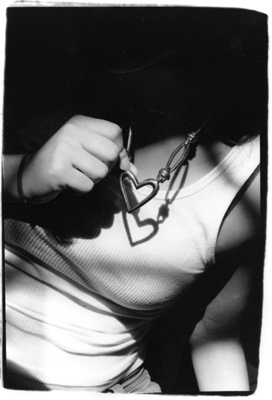 © Julia R., Bethesda, MD